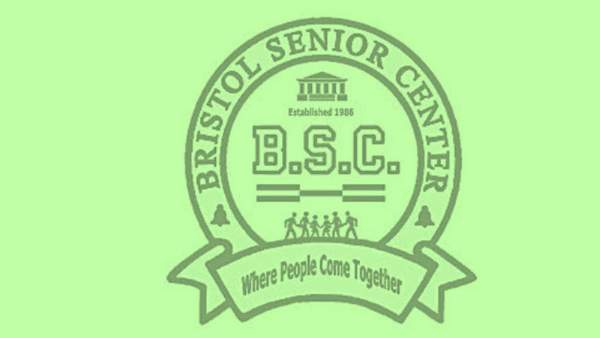 Bristol Senior Center
September 15, 2016
History of Senior Care
Seniors go to hospitals for emergencies, but where should they go for long-term senior care?  As they live longer, what goals and trade-offs do seniors face, and who will help them fulfill those choices?  Dr. Atul Gawande is a surgeon, author, and professor.  He is also a son, father, and humanitarian.  In 2014, he wrote Being Mortal, a New York Times #1 bestseller.  In it, Dr. Gawande explores America's changing senior care services and shares personal stories of decisions about good care.
I heard of Being Mortal at a summer party.  The sun began to set; light filtered through the trees.  I took a break from the crowd, walked out on a sturdy wood pier, and admired a slow deep river.  A wife and husband joined me.  We introduced ourselves, and I told them about Shady Oaks.  The wife smiled wide and said I absolutely had to read Being Mortal.  We talked more. I noted the title and later looked it up.  On Amazon, it had a 5 star average, with over 5,000 reviews.
Why is this book important?  Modern medicine helps us live longer than ever.  At the time of America's founding, people over 65 comprised 2% of the population.  That number is 14% today.  85% of them live separately from their children.  By age 80, we lose 25-50% of our muscle weight. By age 85, 40% of us have dementia. Each year, 350,000 people fall and break a hip, with 40% entering nursing homes, and 20% never able to walk again.  Dr. Gawande describes today's pattern of decline as "like a hilly road down a mountain.  The road can have vertiginous drops but also long patches of recovered ground," or it is like "a long, slow fade."
In response, America's institutions have evolved, but slowly.  Before the 1950s, frail seniors lived with their families or in poorhouses.  As America built more hospitals, elders went to them, and filled beds, so hospitals built nursing homes for long-term care.  But early nursing homes, like hospitals, prioritized safety, with less attention to helping people keep their quality of life.
People searched for alternatives.  In 1983, Keren Brown Wilson wrestled with Oregon state regulators and built a "living center with assistance."  It combined independent apartments with as-needed medical assistance.  Regulators expressed skepticism, but they soon found assisted living homes increased senior health, cognition, and life satisfaction.  The idea spread. In 1976, my parents built Shady Oaks as a Residential Senior Care Home.  In 1995, my parents remodeled Shady Oaks, and it became the second licensed assisted living home in all of Connecticut. Nationally, by 2010, the number of U.S. seniors in assisted living homes rose to nearly the number in nursing homes.
People also experimented inside nursing homes.  In 1991, a young doctor named Bill Thomas became the director for an upstate New York nursing home.  He found that residents suffered, not just from frailties, but from boredom, loneliness, and helplessness.  As treatment, he got waivers to bring in dozens of pets, lush plants, and small children.  Again, regulators expressed skepticism, but drug costs fell to 38% of a comparable facility and deaths fell by 15%.  Over time, Dr. Thomas built his philosophy into a national association known as the Eden Alternative.
What really matters in the end?  Dr. Gawande writes that seniors value the future less and the present more. Seniors value everyday simple personalized pleasures, especially when sharing them with family members and close friends.  They experience poignancy, with positive and negative emotions mixed together.  When mortality does approach, hospice programs help with both difficult conversations and palliative medicine.  Perhaps surprisingly, studies suggest that hospice programs both improve the quality of elder life and extend it.  This is perhaps because hospice seniors are often more satisfied and less likely to use hospital emergency rooms, enter intensive care, or attempt extreme medical interventions. Palliative care helps seniors live better.
Being Mortal provides readers a valuable, fascinating, and humane tour of modern seniors care.  As a minor reservation, the book's stories and studies sometimes seem too clear and idealized, as compared to the full diversity of actual elder experiences.  Still, I feel this clarity is useful, because it challenges readers to strive for better care, both as we serve others and when we search for it.  Thoreau wrote, "If you have built castles in the air, your work need not be lost; that is where they should be.  Now put the foundations under them."  Perhaps Being Mortal's gift is how it implicitly tasks readers, in Connecticut or anywhere, to do better to care for our seniors.
Learn more about Shady Oaks Assisted Living here!