Bristol Press Best '23, '22, '21, & '20
CT Humanitarian Home of Year 2021
Our nurses are personal clinical health champions for our residents.
Strong Nursing
Nicki, our supervising Registered Nurse, has 35+ years of healthcare experience.  She is a personal champion for each of our residents.  Families have her cell phone number, and she is available 24/7.
Nicki leads two full time registered nurses, one full time licensed practical nurse, and six part time licensed practical nurses. Our nurses check on residents an average of 3 times every day & remain on-call nightly.  Several residents receive 5 or more nursing visits every day.
Our Certified Nurse Assistants combine long-serving veterans with smart young caregivers.  Most have 5-15 years of prior nursing home experience.  For days, we average about 1 aide for 8 residents.  We offer large bonuses to cover absences, so we are rarely short staffed.  Overnight, we average 1 for 20.  Two or more aides are always awake and helping residents.
We also partner with physicians, psychiatrists, podiatrists, physical & occupational therapists, home care providers, local transportation, senior day care, Bristol Hospital, and hospice.  Dr. Gary Miller or his APRN personally visit in-home here every week.
Because of our staff's care, skill, and loyalty, 95% of our residents stay with us through to their passing, without needing to move to a higher level of care.  About 60% of our residents use wheelchairs, and 20% use mechanical lifts.  We are experts in dementia and hospice care.
Cozy Homemaking
Our home is in a pleasant residential neighborhood with sidewalks, kids arriving home from school, families walking dogs, trees, chipmunks, and baby birds.
Our home has 23 cozy shared and single studio apartments.  They have furniture and decorations at no extra charge, and you can bring your own.  All rooms have emergency cords.  Residents with walkers or wheelchairs do not have to travel far to reach our dining rooms.  In our cozy home, residents are not lost or forgotten.
Our meals are delicious and healthy.  We take special requests for weekly food orders and always have menu alternatives. Our lead chef has a culinary arts degree and has over 20 years of experience.
We clean and refresh our apartments every day.  We do all resident laundry at no extra cost.  Our skilled housekeeper has cleaned our home for 22 years.
We provide free help with all furniture moves.  We fix the cable, replace A/C units, and do all repairs.  Our maintenance chief has fixed our home for 12 years.
We continually reinvest in our building & grounds.  In 2016, we installed new windows, renovated 3 resident rooms, updated our office, installed wi-fi for our home, and improved our landscaping.  In 2017, we added an elevator, installed central air, renovated 3 resident rooms, increased our plants and paintings, added 75" televisions for our common rooms, and upgraded our downstairs flooring.  In 2018, we renovated more resident rooms, updated our laundry, continued landscaping projects, and bought advanced hospital beds.  In 2019, we repaved our driveway, installed paddle fans upstairs, remodeled eight rooms, bought powerlift chairs for our common areas, and added new paintings.  In 2020, we added our "little house" for visitors, bought outdoor tents, remodeled our entrance, and bought 75 air purifiers.  In 2021, we bought 100 air purifiers, remodeled two resident rooms, and remodeled our storage areas.  So far in 2022, we upgraded our gazebo area, improved our parking, and remodeled one resident room.  In upcoming weeks, we will add solar to our home, improve our sidewalks, and completely upgrade our kitchen.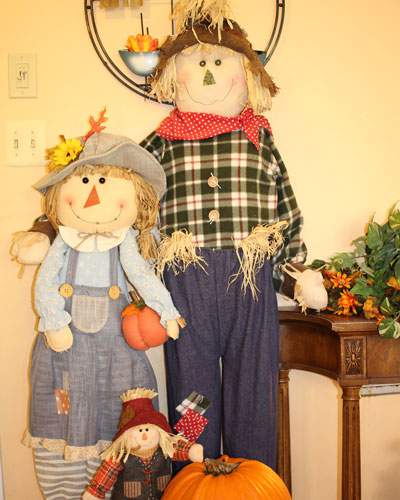 We decorate our home with seasonal spirit.
Long-time residents make long-time friends.
Personal Happiness
Beyond our foundation of strong nursing & cozy homemaking, we support our residents and resident families as they pursue their personal journeys to happiness. 
As a community, we gather for activities.  These include movies, birthdays, arts, crafts, games, weekly bingo, youth talent, volunteer groups, and professional performers.   We typically have one or two professional entertainers every week.  Also, every Monday, our hairdresser helps residents on our sunporch salon.  Every Tuesday and Friday, a professional physical therapist leads group exercises.  Every Wednesday, a Eucharistic Minister from St. Gregory's Church leads prayer and grants Communion. 
One-on-one, we grant personal wishes.  We host as many as 40 family visits each week.  Many residents enjoy resting in our gazebo, feeding birds, and helping our tomato plants grow.  We also have pet visits, family guests overnight, shopping trips, visits to Wendy's, dishes of M&Ms, restaurant delivery orders, family recipes, public iPads and Wi-Fi, special book & movie orders, volunteer work, watercolor painting, Google virtual travel, selected CD dinner music, all-day cookies and tea, faith events, and community volunteers.   
Guests are always welcome.  Their meals are free.  We provide great care, so families enjoy more quality time. What is your happiness?  We will support you. 
Click A Title Below & Read Our Community Blog
March 5, 2023
2022 Family Survey Shady Oaks Family, Thank you! We sent 56 anonymous 2022 surveys to our current and recent resident families. So far, we received 32
[…]
August 7, 2020
Shady Oaks "Bubble" Media Spots Shady Oaks Bubble Media Spots Connecticut Magazine (7 July): Link NBC Connecticut (30 May): Link NPR Here & Now (18 May):
[…]
January 15, 2017
How To Apply for VA Pensions Over 70% of men over age 80 are veterans.  Many women seniors are veterans, veteran spouses, or widows.  This
[…]